Achieve more in your career, business or life through coaching
Find your direction – play to your talents
Build confidence – to stretch beyond your comfort zone
Explore people differences – and improve communications
Gain focus and prioritise – manage time better
Develop management skills, and notice team effectiveness grow
The simplest way to describe coaching is a conversation with a purpose.  As your coach I will be a positive, objective, motivational force; a catalyst in improving your performance and achieving goals more quickly than you would on your own. We turn 'issues' into 'projects' with clear time-based goals, explore options and barriers and define actions so that you can take accountability for next steps.
I offer Myers-Briggs Type Indicator® (MBTI) personality profiling as a foundation to all clients to help you understand your strengths and development areas and, if relevant, mentoring on management skills based on sound good practice models.
Yorkshire base – coaching nationwide and beyond
Based in Knaresborough, close to Harrogate, York and Leeds in Yorkshire, I work with businesses and individuals across the country through 1-1 coaching (over the telephone, Skype or face to face), facilitated team sessions and tailor-made training workshops.  I regularly travel to London to work in companies and even have some clients in India.
Read more about my background and professional experience here
Why do I need a coach?
Many people have the ability to set their own goals and work on plans to achieve them.  The advantage that a coaching relationship brings is that of a confidential objective perspective and focus to get on and do things.  Many people find it difficult to solve issues as they continue to tackle them from the same standpoint.  If what you're doing is not working, do something else! 
Zoë Whitby
BSc (Hons), DipM
MBTI® licensed via OPP, NLP Practitioner
Member European Mentoring and Coaching Council and British Association of Psychological Type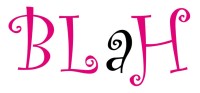 Chair of Business Ladies around Harrogate